5 Day Cultural Program | 14 - 18 yrs | NZ $1250
This program is designed to introduce students to Aotearoa, New Zealand through an authentic cultural and wilderness experience. You will learn about Te Ao Māori (the Māori world), take part in environmental exploration, meet our local flora & fauna all while getting to experience New Zealand's stunning wilderness areas.
Nau mai, Haere Mai - Welcome to Aotearoa - New Zealand. Experience and learn about Aotearoa through this unique, immersive cultural orientation program designed with international students in mind. You will be supported by the experienced and friendly team from ExpedNZ/Whenua Iti Outdoors to make the most of the learning and adventurous opportunities that await.
Each program is unique. We design our programs to be flexible to adapt to the weather and learning opportunities as they arise. The information below will give you an idea of what can be included in the program, but is not a set itinerary. This will be finalized closer to the time of the program.
Marae Stay & Cultural Workshops
Students will experience and immerse themselves in the culture of New Zealand's indigenous people -
Stay on a local Marae (meeting house)
Take part in a pōwhiri (traditional welcoming ceremony)
Learn the art of mau rākau (martial art with sticks)
Sing waiata (traditional songs)
Prepare and share traditional kai (food)
Learn the tikanga (protocols) and Māori approaches to family, the environment and wellbeing
Moana (Sea) Journey
Our region is world famous for the beautiful Abel Tasman National Park, accessible only by foot or by sea.
Discover the coastal wonders and sites of cultural significance by waka - a traditional Māori canoe.
Learn about the marine and bird life in their natural environment.
At night, listen to pūrakau (stories) by camp fire - myths and legends from around the world.
Experience an uninterrupted view of the stars and hear of Māori celestial sea navigation techniques.
Whenua (Land) Journey
Take time to explore New Zealand's stunning natural environment from a cultural perspective.
Take part in an exploration of our stunning native forest and National Park wilderness areas.
Discover medicinal and traditional use of plants along the way.
Learn about the cultural and environmental significance of each place and the kaitiakitanga (guardianship) strategies to protect and care for our environment.
Program Inclusions
The cost of your program includes all planned learning activities, field trips, accommodation, food (which you cook for yourself), specialist outdoor equipment and transport within the program.
Transport to Nelson is not included in the progam cost, flights or other transport is to be arranged separately by the student with suitable support from your NZ school and / or guardian. We can provide transport from Nelson airport if required (additional $50 transfer fee).
FAQs
Visit our FAQs page for any further questions you may have. Please contact us if there is something we haven't answered for you.
A 5-day adventure program to explore the wilderness areas an national parks close to our base at the top of the South Island, New Zealand.
A 10-day program to explore the most iconic and beautiful sites across the top of the South Island of New Zealand from the mountains to the sea.
ODENZ & EXPEDNZ in partnership
ExpedNZ programs offer world-class outdoor experiential educational experiences.
Access to specifically designed programs
International students from ODENZ schools have access to three different , 10-day ExpedNZ programs during their stay in New Zealand.  ExpedNZ offers an immersive orientation program on students' arrival to New Zealand, and further exploration and adventure focused options during school breaks.
Empowering Personal Growth
Our programs are empowering for young people. We provide students with an opportunity to improve their physical and mental wellbeing within an adventure-based setting. Programs are designed to promote personal growth through challenge and to inspire students confidence to take on the challenges of tomorrow.
Discover new ways of thinking
At ExpedNZ we firmly believe in nurturing our natural environments and celebrating our cultural diversity. In all 3 of the 10-day programs we connect students with New Zealand's diverse wilderness areas and look to the past, to the knowledge of tangata whenua (NZ indigenous culture) to help guide and inform future decisions.  Students will discover new ways of thinking, be challenged physically and be inspired to strive for a better, more connected and healthier future.
For more information about New Zealand and the benefits of ExpedNZ programs
visit our Why Choose ExpedNZ page.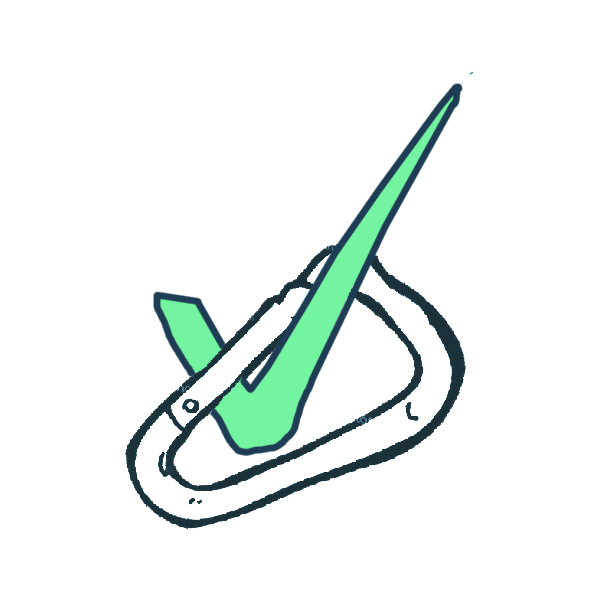 Want to find out more about a program or have a question for us?
Talk to one of our friendly team - we're happy to help.